Home
Ships
Captains
Chronology
History
More history
LAST UPDATE: July 20, 2014.
I will be updating plates and tiles soon with new additions from Ton Rijppaert and myself. Several finds of new tiles from "other" vendors with an interesting shape, so stay tuned.
This page is under development. Once completed, it will contain both a history of the Holland America Line and be a reference library for collectors.
To browse the history on the site, click the appropriate subject on the left menu bar. To browse the collectibles, click the appropriate subject on the top menu bar.

At this time, only the Collectibles menu entries which text changes on- mouse-over are active.

If you desire larger images of any of the collectibles on this site, or require more information, please contact me at: tiemen @ halpostcards . com (spaces inserted to prevent auto search with webbots).


Please check back every few weeks to see the updates.

Thank you
Tiemen Spits
---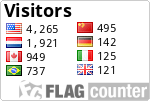 Auction news (7/20/2014)
It has been a while since I updated last.We are getting ready to move across country and packing up the house takes all our time and will for the months to come. So be patient, updates will come but I need to make time for it and right now my site is not my highest priority as you can understand.
That being said, there are some nice things happening at the auctions. Holland America Line items are available for record lows (sorry sellers, but I for one am happy about it) and if you have any money set aside for your collection, now is the time to buy. Below I am showing my latest find.
The early fish vendor tile went for only $22 - that would have been $70-80 a year ago.
Ashtrays are cheap now, so if that is your collection, go for it. The same can be said for World Voyage plates, most of the 1980-90 ones can still be had for under $10 + $8 shipping.
Happy Collecting
Tiemen Spits